To Boldy Hugo: For Your Consideration
Author: Corbomite
Posted: 02.08.2019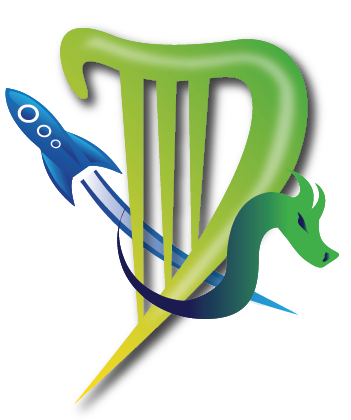 Nominations are now open for the 2018 Hugo Awards, the world's most prestigious honors for works of Science Fiction and Fantasy. This year, Improvised Star Trek is humbly offering ourselves up for consideration for Best Fancast.
If you're a listener who's eligible to submit nominations to the Hugos, please consider including Improvised Star Trek among the works you choose to honor. If you're a listener who isn't eligible, but has a friend who is, consider recommending Improvised Star Trek to them!
Who can nominate a work for a Hugo nomination? World Con members. If you attended the World Science Fiction Convention in San Jose last year, or if you're signed up to attend or support the next Worldcon in Dublin, Ireland, that's you! Nominations opened in January and close on March 16, 2019 at 06:59 UTC (11:59 pm Pacific Daylight Time on 15 March). The Finalists for the Awards will be announced in early April. You can read more and find a link to the nomination forms here.
If Improvised Star Trek has been recommended to you, or if you're a longtime listener looking for a reminder on why we might be worthy of your Best Fancast recommendation, we've compiled a list of some of our favorite episodes for 2018.
Mystery of Space Station Alpha
My Dinner with Androids
Scoop Ye Hydrogen while Ye May
The Doctor is In...Space!
6,000 Degrees of Separation
This Ship Ain't Big Enough for the Two of Me
Thanks for the consideration! And thanks for listening!
Author: Corbomite
Posted: 02.08.2019