Eli Mandel hired by Saturday Night Live!
Author: Corbomite
Posted: 09.21.2018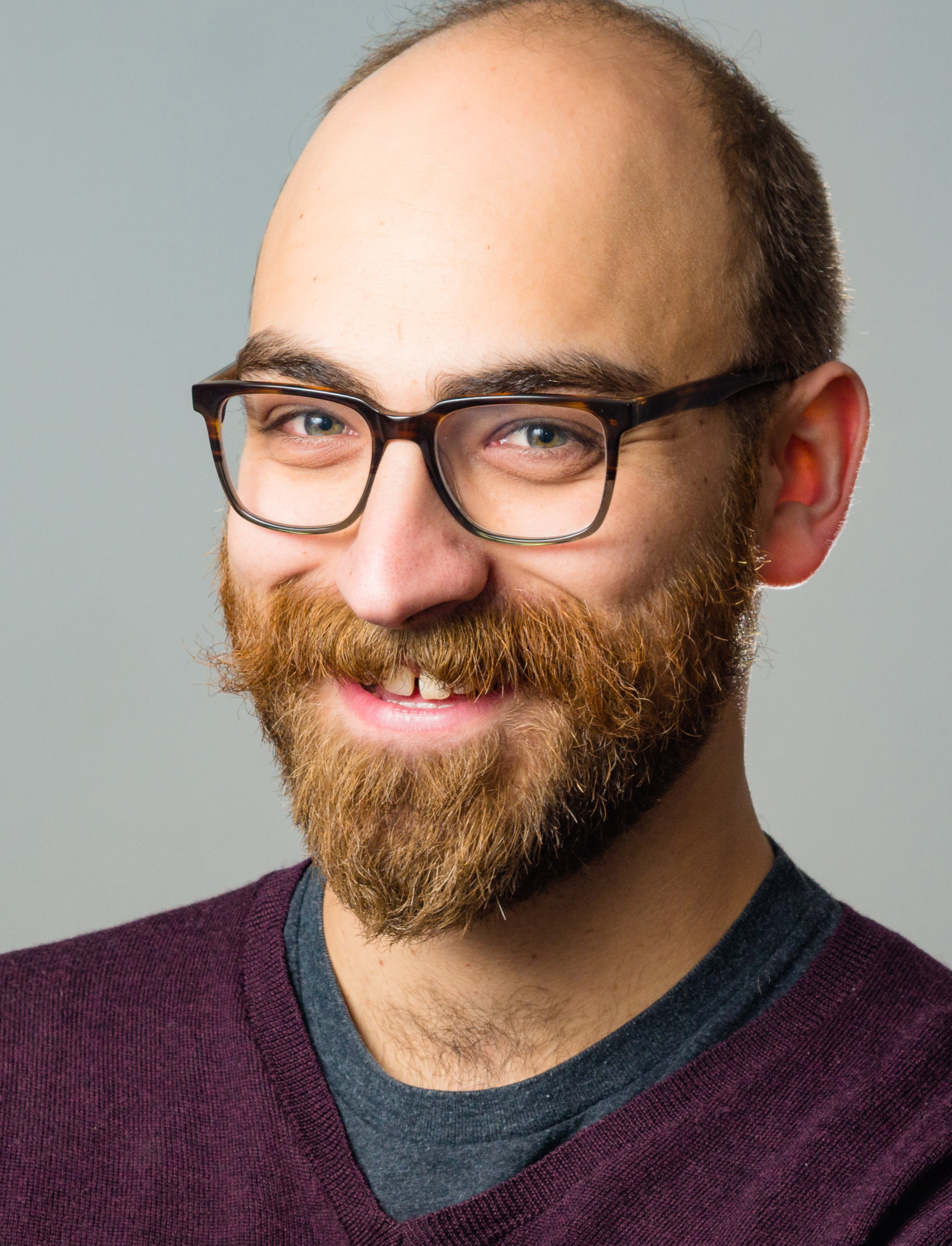 Holy crow, Eli Mandel has been hired as a staff writer for Saturday Night Live! As they say:
'SNL' hires performer from L.A., three writers from Chicago. Chicago Sun-Times
"Behind the scenes, four new writers have been added to the "SNL" staff, three of them from Chicago: Alan Linic, Alison Gates and Eli Mandel. "

...

"Mandell has performed with Trash Daddiez at iO, Little Gary at CIC Theater and the "Improvised Star Trek" podcast, where he plays Rip Stipley. The characters in his exceptional iO showcase included an ill-tempered politician and a provincial gentleman named Ezekiel frightened to see a movie for the first time. "
If you're an Improvised Star Trek fan you know what a get this is for the folks in Studio 8H. But unfortunately New York's gain is the Federation's loss. Recording as we do in Chicago, a solid 700 miles from New York city, Eli's new job requires his departure from the USS Sisyphus. We wish him all the best, and won't be surprised if he gets it.
Eli first joined Improvised Star Trek in a live show on July 28th, 2013 at the iO Theaters old Wrigleyville location, subjecting the crew of the USS Sisyphus to his dangerous whims as a god-like being. Those us of lucky enough to play with him that night discovered then what our listeners know now: he's not only hilarious, but amazingly well-versed in Star Trek lore. We soon had him as a guest on the podcast where he appeared as the confident Maquis imposter, Doctor Rip Stipley. After being foiled in his first villainous outing, Eli was soon back as a full-time member of the cast, with the captured Rip assigned to the USS Sisyphus on a work-release program. Starting off as an Acting Doctor in Dr. Zonalzon's absence, Rip lost his position upon her return and proceeded to gain and lose new jobs a dozen times over, kindled romance with his former rival Zarlene, and finally settled into the role of Acting Security Chief, leaving the safety of the ship in the hands of a man who initially tried to steal it. All the while Eli delighted us with his other larger-than-life characters, from the pathetic Jeremy Swanson, to the mysterious Nick O'Time, and the brave and noble Dale Beaverson. It's been a trek.
Usually we wait until a cast member's last episode to announce their departure, but we made an exception this time since Ensign Spot is out of the bag. That means you haven't heard the last of Eli - there's plenty of episodes of his in the can that will be released in the coming weeks. But it's never too early to get nostalgic about the 24th century, so we've gone ahead and put together some of our favorite Eli episodes to date:
Hamnesia - Eli's first Guest Appearance
Poseidon God of the Sea Invented Horses
Nick O'Time
The Romulans Really Did it This Time
Left of Centaur
A Mind Forever Chained
The One Where Ross Gets a Monkey
Bowl of Soup: LIVE at NerdCon Your Stories
Beam Me up Before You Go Girl
Tinder
Fifth Contact
Only the Broken
Update:
I will go Hailing No More Jeremy Swanson's Swansong
The Assassination of Rip Stipley by the Coward Rip Stipley Rip Stipley's Escape
Live Long and Prosper, buddy.
Author: Corbomite
Posted: 09.21.2018